A few weeks ago I attended a wedding in Seoul, South Korea. The bride was Korean and the groom from Scotland, so I knew it would be an interesting experience. I have known the groom since university and five of us were meeting up in Seoul to not only attend the wedding but use the excuse to have a proper school reunion.
I asked my friend if he was planning on a traditional Korean wedding ceremony as I had been told that they were complex and fascinating affairs, which included lots of symbolism and ancient traditions.
"Well, that is what I was hoping for too," said my friend.

"However, my bride-to-be wants a modern, western ceremony.
Apparently they are all the rage here now. My heart sank a little, but I was still interested to see how a western wedding ceremony would translate in Asia.
It turned out to be rather a mix of modern and traditional.
The bride wore a white, frothy wedding dress and the groom was simply attired in a tuxedo jacket and kilt. The guests, of which there were hundreds as she comes from quite a large and well-known family, were quite dressed-up – many women opting for evening wear even though the ceremony took place in the afternoon – and wouldn't have looked out of place in London or Edinburgh.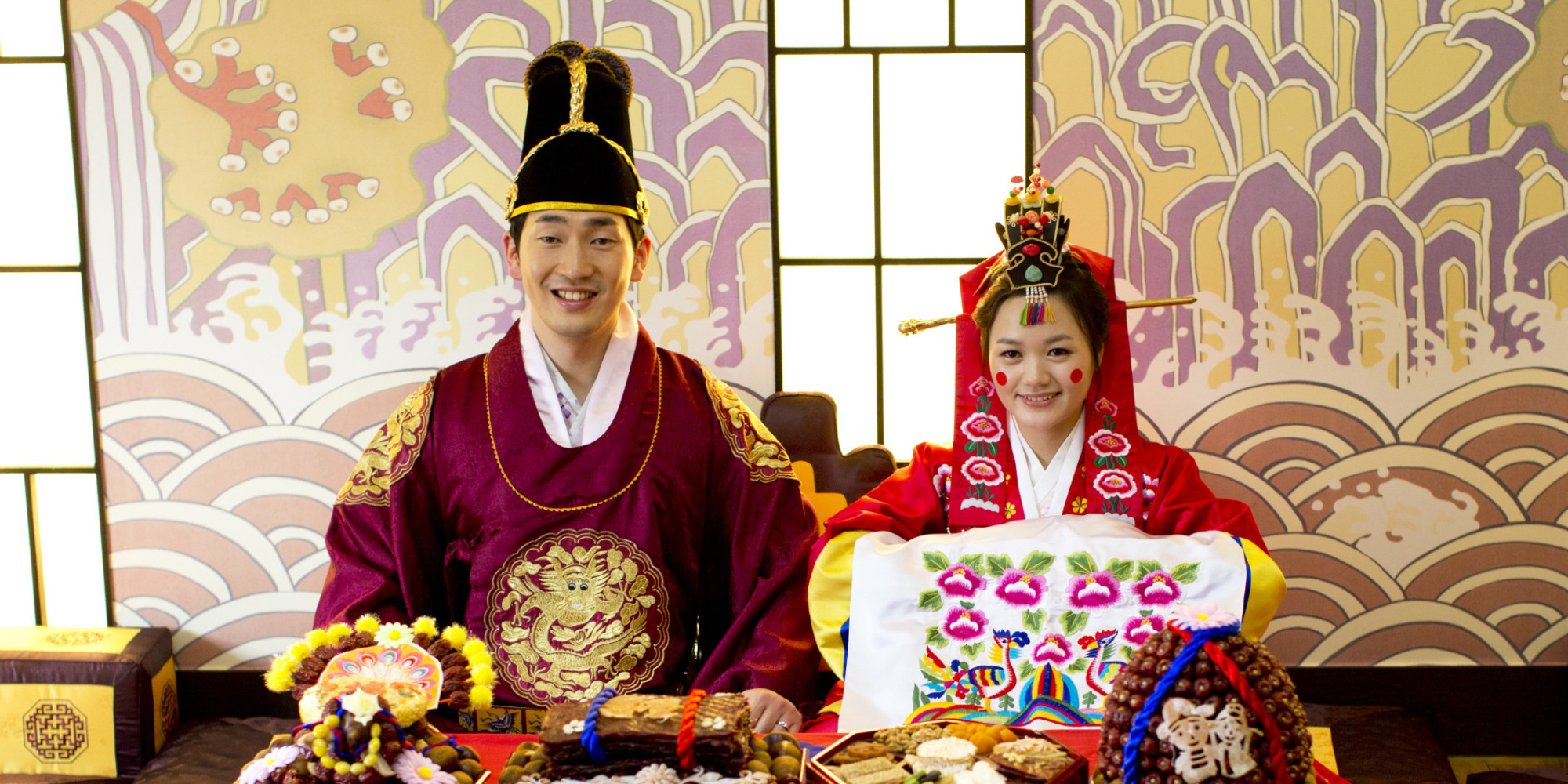 The ceremony and reception took place in a special wedding hall. Apparently thousands of these are dotted around Seoul and are incredibly popular. I have to admit that although I thought it lacked something in atmosphere, it was very well suited to the purpose and must have made the planning a lot easier for the bride's family.
I did very much like one particular tradition. In the UK we spend weeks stressing about what to buy our friends, unless they have a wedding register, which I suppose more and more people do. But in Korea it is all simplified by the fact that you buy a white envelope and put some money in it. I was even told how much to put in by some friends in Seoul as there is a general understanding of how much you give depending on how close you are to the bride and groom. You write your name on the front of the envelope and hand it in to the person sitting behind a table in the lobby, placed there for this very purpose. The table also boasts large, slightly diffused photographs of the happy couple in traditional Korean wedding attire and in modern settings as well. They were posed by the beach, in a park, on a carousel. It was like Hello magazine without the accompanying text.
However, our little group didn't actually hand the money in as we entered. I had already received a whispered aside from the groom that he'd appreciate the envelopes going directly to him after the ceremony. When I asked why he told me that often the money collected before the ceremony is taken by the bride's parents, who are understandably trying to recoup the losses incurred in paying for the wedding in the first place. Our friend however thought a little extra cash on the honeymoon would be appreciated. I liked the practical turn of mind.
The ceremony itself was quick and to the point. During it, most of the South Korean guests chatted away on their mobile phones or shouted to each other across the room. It was a rowdier and less sombre experience than I was used to. After the ceremony the bride and groom disappeared for an hour or so. I found out later that they had gone and changed into traditional Korean wedding attire and then paid homage to the bride's family in a separate room. This is of course the part I would have liked to have seen, but I guess it was for family only.
After this the party started and again, it was a little different to what I am used to. A buffet was set up and this was emptied in approximately 15 minutes, which meant that we missed most of the food due to our ignorance of the food racing intake procedure. Immediately after eating a lot of the guests disappeared. But close friends and family stayed on. Drinks were liberally served, toasts were proposed to a dizzying degree and a South Korean band played some of the corniest wedding tunes ever.
The bride and groom danced merrily away before disappearing later in the evening. The school reunion convened later that night and agreed it was one of the most interesting weddings we had ever attended. Then we made plans to enjoy the rest of our short holiday together.